We Proudly Support Our Community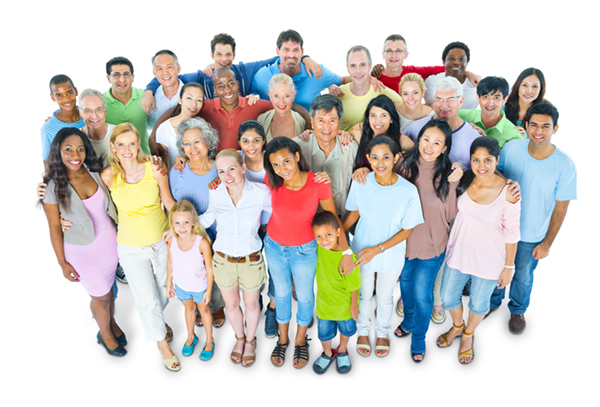 B&B AUTOMOTIVE IS PROUD TO ASSIST THOSE IN NEED WHENEVER POSSIBLE
For over 25 years, B&B Automotive has been supporting the local community through donations, assistance, and other forms of charitable help.
We are committed to making an positive impact in the communities where we are privileged to do business and where we also live.
Besides being employees; we are also, mothers, fathers, grandparents, coaches, volunteers, church members and neighbors. We know that our success lies in the success of the communities that we serve and we are proud to give back in the form of sponsorship to local little leagues, volunteerism, and charity.
From businesses to individuals, including our annual Christmas program that helps make the holiday season a bit brighter for many area families, B&B Automotive has always been proud to support the area that we so proudly call "home."
After all, "individually we can make a difference, but collectively we have impact!"
---
LEVITTOWN FIRE COMPANY #2
The Levittown Fire Company has been proudly serving the community for over 57 years. They are comprised of a 100% volunteer staff, including men and women who love to serve their community.
B&B Automotive is proud to present Jackie with a check to help support our hometown heroes.
Learn more about the Levittown Fire Company #2.
HOLIDAY TOY DRIVE FOR ST. FRANCIS-ST. JOSEPH




HOMES FOR CHILDREN
B&B employees Cheryl Wagner and Sean Morrow are surrounded by a plethora of donated toys–all of which came from the B&B family of employees. The toys were given to the St. Francis-St. Joseph Homes for Children.
Learn more about the St. Francis-St. Joseph Homes for Children

HOLIDAY CLOTHING DRIVE FOR LEVITTOWN AREA HOMELESS
B&B employees Cheryl Wagner and Sean Morrow are surrounded by a sea of donated clothing–all of which came from the B&B family of employees. The clothes will be distributed to those in need throughout our community.

SPECIAL OLYMPICS OF PA
Special Olympics is a global movement that unleashes the human spirit through the transformative power and joy of sport, every day around the world. Through sports, health, education and community programming, Special Olympics is tackling inactivity, intolerance, isolation and injustice that people throughout the world face, especially people with intellectual disabilities.
The athletes of Special Olympics — more than 20,000 strong here in Pennsylvania — are constant reminders of all that is right with the human spirit.
The mission of Special Olympics PA is to provide year-round sports training and competition in a variety of Olympic-type sports for children and adults with intellectual disabilities, giving them continuing opportunities to develop physical fitness, demonstrate courage, experience joy, and participate in a sharing of gifts, skills, and friendship with their families, other Special Olympics athletes, and the community. All training and competition opportunities are provided free of charge to the athletes and their families, enabling everyone to experience the benefits of Special Olympics that extend well beyond the playing field.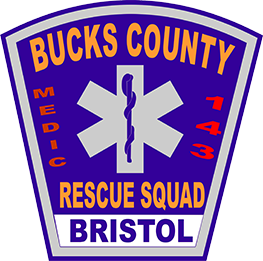 BUCKS COUNTY RESCUE
The Bucks County Rescue squad has been providing emergency medical services to the Bristol area community, 24 hours-a-day, 365 days-a-year, since 1932….but It needs the support of the community to continue helping those who need it the most when they need it the most. With contributions from both businesses and residents, the Bucks County Rescue Squad is able to provide life saving support when you or a loved one need emergency medical services.
EDGELY FIRE DEPARTMENT
Under Chief Carl Pierce, the brave firefighters at Edgely Fire Department proudly protect the Edgely/Levittown, PA area through Bucks County Pennsylvania Station 10.
Learn how you can support these brave and dedicated men and women by visiting their Facebook page.
LOWER BUCKS LADY BOMBERS
The Lower Bucks Lady Bombers is a 12U and 14U tournament softball team dedicated to the young ladies of the Lower Bucks area. The Lady Bombers was founded for the purpose of teaching the girls fundamentals, teamwork, and a love for the game.
MAPLE SHADE ELEMENTARY SCHOOL PTO
Established in 1929, Maple Shade Elementary School in Croydon has celebrated over 84 years of excellence in education.
The PTO supports more than 390 students through numerous fundraising activities. The work of the PTO allows students to take field trips, have educational assemblies, purchase needed supplies, have movie and family fun nights, and much more! Learn more about PTO events on their Facebook page!
LEGACY OF LIFE FOUNDATION
The Legacy of Life Foundation is a not-for-profit outreach center for women in crisis pregnancies. Pregnancy centers like those we focus on in Philadelphia and Bucks County answer the call of Christ to protect the dignity of the unborn person.
Donations are used directly to help women at risk and make it possible for them to provide for the needs of their children. Call 215-788-4051 or visit their website to learn more!
ARCHBISHOP RYAN HIGH SCHOOL SPORTS PROGRAM
Archbishop Ryan High School is a Roman Catholic high school located in Philadelphia, Pennsylvania, USA. Archbishop Ryan is the largest Catholic secondary school in the city of Philadelphia.
B&B Automotive is a proud supporter of their .Quarterback's Club, which promotes healthy minds and bodies through sports. Go Raiders!
(Photo: Archbishop Ryan's Varsity Team Coaches Rick Eife and Frank McArdle and B&B Automotive's Cheryl Wagner)
SUCCOR, INC.
Succor Inc. is a non-profit organization based in Philadelphia. The goal of the organization is to help families in the Philadelphia area.
B&B Automotive was a proud supporter of Succor's "Raising Good Children in Bad Times" conference in May at the Beloved St. John Evangelistic Church in North Philadelphia.
The theme was Violence Prevention and there were numerous workshops. To lean more about the charitable work that Succor performs, call Malika Bay at 267-297-7739 or go to YouTube.

BRISTOL TOWNSHIP NATIONAL LITTLE LEAGUE
B&B Automotive proudly supports the Bristol Township National Little League in its quest to foster the essential elements of character building and ethics in baseball, America's Pasttime. Learn more.
PENNSBURY HIGH SCHOOL CHEERLEADING
B&B Automotive proudly supports the Pennsbury High School Cheerleading and the Pennsbury Falcons Cheerleading Association!
GO FALCONS! Learn more.
FIREFIGHTERS MOTORCYCLE CLUB "FIRE & IRON" STATION 139 BURN CAMP
B&B Automotive proudly supports our local firefighters, who not only heroes fighting fires, but who also financially assist the Mid Atlantic Burn Camp, who's mission is to assist young burn survivors and their families in their adjustment to injury. The Burn Camp provides an annual therapeutic residential summer camp and other year-round activities that support the physical, psychological, and social needs of its campers. Learn more about the Fire & Iron Club. Learn more about the Burn Camp.



BRISTOL TOWNSHIP GIRLS SOFTBALL LEAGUE
B&B Automotive is proud to support the Bristol Township Girls Softball League! We've seen the girls play… and yes, we do wish we hit like a girl!
Learn more about the league.
CROYDON VOLUNTEER FIRE COMPANY
B&B Automotive is proud to support the Croydon Volunteer Fire Company. Established in 1918, the fire department has been serving the Croydon community for over 90 years. Learn more about our community's selfless heroes.

AMERICAN HOSE HOOK & LADDER COMPANY
B&B Automotive is proud to support the America Hose, Hook & Ladder Co. Part of Historic Bristol Borough, the fire department protects over 15,000 people living in an area of 1.5 square miles. Learn more about our community's selfless heroes.
CROYDON ACRES CIVIC ASSOCIATION
B&B Automotive is proud to support the Croydon Acres Civic Association. Whether concerts in the park, summer camp, tree planting, Easter egg hunt, annual yard sale, Halloween parade, or playground and flower bed maintenance, the work of the association certainly makes us all "Croydon Proud." Learn more!